A range of chains according to your uses
Stainless steel chains:
The solution for use in humid, acidic or alkaline conditions and where direct contact with food is a consideration.
Made of FDA approved material and pre-lubricated with USDA H1 approved lubricant.
Manufactured from high quality materials and designed to provide high performance over a wide temperature range (-40°C to +400°C), where corrosion resistance is a requirement.
All components made of austenitic corrosion resistant steel
Surface finishing of all components to eliminate stress
Tensile strength approximately 65% of that of standard carbon steel chain.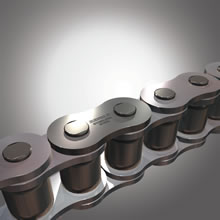 Nickel Chains :
Provides excellent corrosion protection. Ideal for applications such as bottling where spills can lead to corrosion.
Particularly effective against wear and fatigue resistance, as well as corrosion resistance.
Hexavalent chromium free
400 hours of corrosion protection during spray tests according to DIN 50021
Solid cold extruded bushing and bearing for optimum performance
Plates and bearings shot peened to our exact specifications
Wear and fatigue resistance for maximum life
Tensile strength approximately 85% of standard carbon steel chain
Special" chains with attachments, brackets, hollow pins or zinc-plated, nickel-plated, maintenance-free chains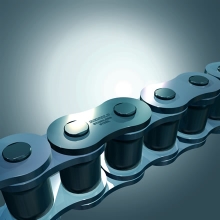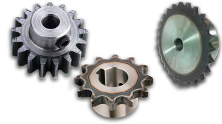 NETCO makes the difference
Our main assets that ensure you a high quality service
Reason n°1
Access to all ranges with efficient logistics and technical independence
Reason n°2
Our highly qualified and trained specialists are available 24/7!
Reason n°3
Over 120 years of experience and expertise that we share with our clients